Here's how to keep hyperpigmentation at bay this sunny season.
There's nothing quite like the feeling of warm sun on your face. But, like many good things in life, too much of it can have dire consequences. At least when it comes to your skin. Other than sunburns, premature aging and melanoma, another main concern faced by many is hyperpigmentation.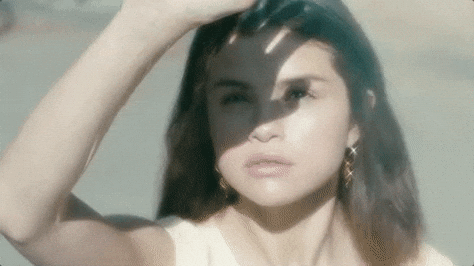 Exposure to sunlight isn't the only culprit behind hyperpigmentation. Our genetics can also play a key role, as well as fluctuating hormones. But spending too much time unprotected outdoors (and, to an extent, indoors too) can exacerbate existing dark spots and lead to new ones forming. Uh oh!
What exactly is hyperpigmentation?
There are different types of hyperpigmentation, such as hormonal and post-inflammatory. But the sun is one of the main offenders when it comes to discoloration. This phenomenon takes place when our skin produces more melanin than usual to try and protect the epidermis from the sun's harsh rays. This then can lead to spots or uneven dark patches on the skin. Hyperpigmentation can be triggered — or worsened — by too much exposure to UVA/UVB rays. And, as they say, prevention is better than a cure.
How do you prevent it?
No, you don't have to spend the rest of your life hiding indoors with the shades pulled down! But you will need to take precautions. Apply a broad-spectrum sunscreen — no less than SPF 30 — daily, reapplying every two hours if you are spending time outside. You should also avoid tanning (sorry!) and spend as much time in the shade as possible when outdoors. In terms of protective clothing, big sunglasses, a wide-brimmed hat and loose, long-sleeved clothing can help limit your skin's exposure to harsh UV-rays.
And how do you treat it?
There are plenty of skincare products available that are geared at diminishing the appearance of hyperpigmentation. Other than sunscreen, using a chemical exfoliant regularly, and serums that contain antioxidant-rich vitamin C as well as ones that increase cell turnover, such as retinol, are a good investment in your complexion.
Some hyperpigmentation, however, is too deep-rooted to be easily lightened with at-home products. In these cases, a chemical peel or course of laser treatments might be the best course of action. This can be done by a dermatologist.
Derm-approved hyperpigmentation-busting buys:
SkinMedia AHA/BHA Exfoliating Cleanser